Biography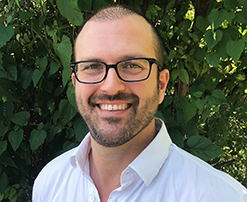 Dr. Jurica, born in Austin and raised in south Texas, grew up around natural and holistic medicine his entire life. His parents made his baby food from organically grown food from their garden. As a child, he witnessed his cousin, Dr. Logan Cox, do amazing things on his patients and knew he had the same passion to heal and help people get healthy naturally.
He finished his pre-med studies at Texas A&M and his bachelors degree at Southwest Texas (now Texas State) in San Marcos. He then completed Chiropractic School at the University of Bridgeport in Connecticut, as well as his Masters in Nutrition where the emphasis is on chronic conditions and evidenced based medicine. He also completed in excess of 600 hours of postgraduate work with some of the most esteemed doctors around the country.
Dr. Jurica took on one of his greatest challenges and accomplishments by starting his practice in the heart of New York City. He can attest for anyone who deals with a high amount of stress in his/her life, by taking the leap to build his practice from scratch in the Big Apple. Through great faith and perseverance, the practice continued to prosper, as did he as a doctor and person.
Their son is now a toddler and they knew in their gut that returning home to Texas was inevitable. Family and the lifestyle of home is what they wanted for them and their son. Dr. Jurica was so beloved by his New York patients he continues to travel back to NYC several times a year to treat them. He has offices in north and south Austin and works with in several cities around the country as a Corporate Wellness Consultant for a major corporation. Due to this aspect of his practice, his office grew virtually allowing him to treat his practice outside of Austin area, through his Virtual House Calls program.